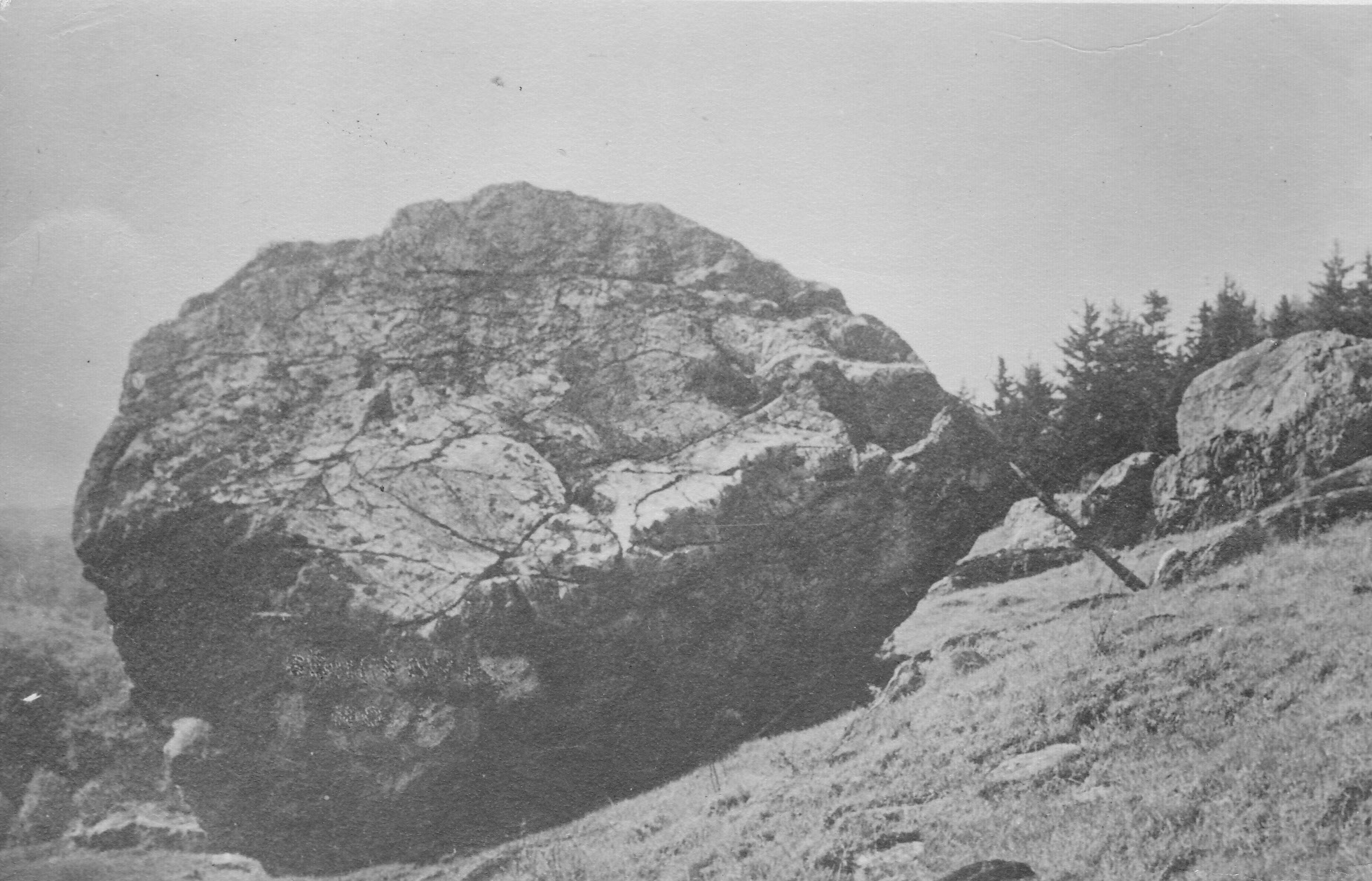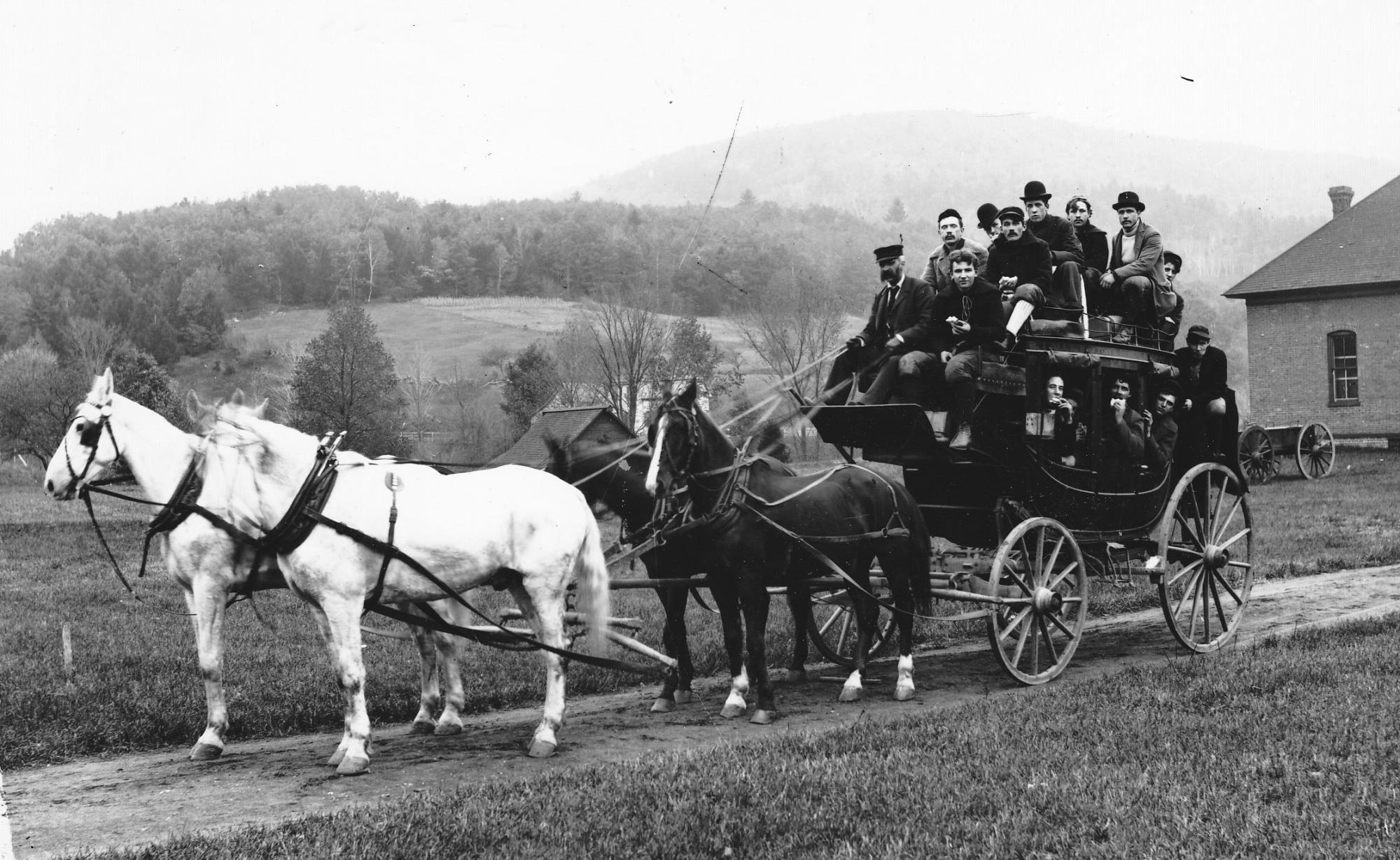 THOMLINSON, AND THE WAR OF INDEPENDENCE
In 1754 Benning Wentworth, the British governor of the New Hampshire territory, granted a charter to the town of Thomlinson, the last such charter to be issued before the outbreak of the French and Indian Wars. Consequently, settlement was forstalled unti just after the French Defeat. By this time the previous charter had expired, none of its conditions having been met, and a new charter was granted in 1763. Despite this, the founding date of Thomlinson (later renamed Grafton) officially remained 1754, under the authority of the King of Endland.
As chartered, Thomlinson was bounded on the north by Chester in Windsor County, on the east by Rockingham in Windham County, by Athens and Townshend to the south, and by the town of Windham on the west. Waterflow was defined by the Saxtons River and its tributaries, which flowed southeast in teh Connecticut River, and by Hall Brook which flowed northeast into the Wililams River. According to Francis Palmer, the area was noted for "hills which do not seem to belong to any clearly defined range [and which] rise up in all parts of [Grafton] and stand facing each other in all conceivable psoitions."
Frequently, grants of land were a means of rewarding friends and relatives of the grantor, and not all grantees settled on their property. In fact, there is no record that John Thomlinson, Wentworth's business representative in London for whom the town was originally named, ever set foot on this continent.
The grant for Thomlinson consisted of 23,040 acres, approximately six square mils, and was divided into 64 equal shares. There were a total of 58 grantees. The remaining six shares were divided between: Governor Wentworth, two shares comprised of five hundred acres; the Society for the Propagation of the Faith in Foreign Parts, one share; a glebe for the Church of England, one share; the first settled minister of the gospel, one share; and a town school, one share.
The charter required that within five years each grantee have cultivated five acres of land for every fifty contained in his share, failure to do so resulting in the forfeiture of the grant. Before any subdivision of land was made, a tract near the center of the township was to be reserved and marked for town lots of one acre, one per grantee. The payment for each town lot was one ear of Indian corn per year for five years, payable, upon request , on Christmas Day.
THE FIRST DEED
In the year 1779 Asa Fisher, Aaron Putnam, James Guild, William Parkhurst, and Thomas Kinney all purchased land in Thomlinson form Thomas and John Chandler of Chester, the deeds recorded in the town of Rockingham. The first deed recorded in the land records of Thomlinson where the grantor was a resident of the town is a deed from Thomas Kinney of Thomlinson to Esek Sanders of Ashford, Connecticut, dated December 27,1781, and recorded June 17, 1782