60 Year Anniversary
The society was organized on August 2, 1962. In 1963 the museum building was opened in the small old post office building on lower Main Street. In 1978 with the collectons growing and more space needed the museum was moved to the Stowell/Mead house just up the road on Main Street. (in the picture to the left, you can see the small building on the right, that housed the 1st museum). The Windham Foundation, owners of the Stowell/Mead house, rented the society the building and also rebuilt the attached barn to further expand new space for exhibits. Today, the society owns the building and continues to collect and manage the collections.
Samuel and Helen Pettengill were early volunteers of the museum as well as helping to found the society. For many years the society has relied on a board of trustees and all the many volunteeers to keep the society what it is today. Throughout 2022 we will continue to share some unique Grafton history to highlight our 60th Anniversary.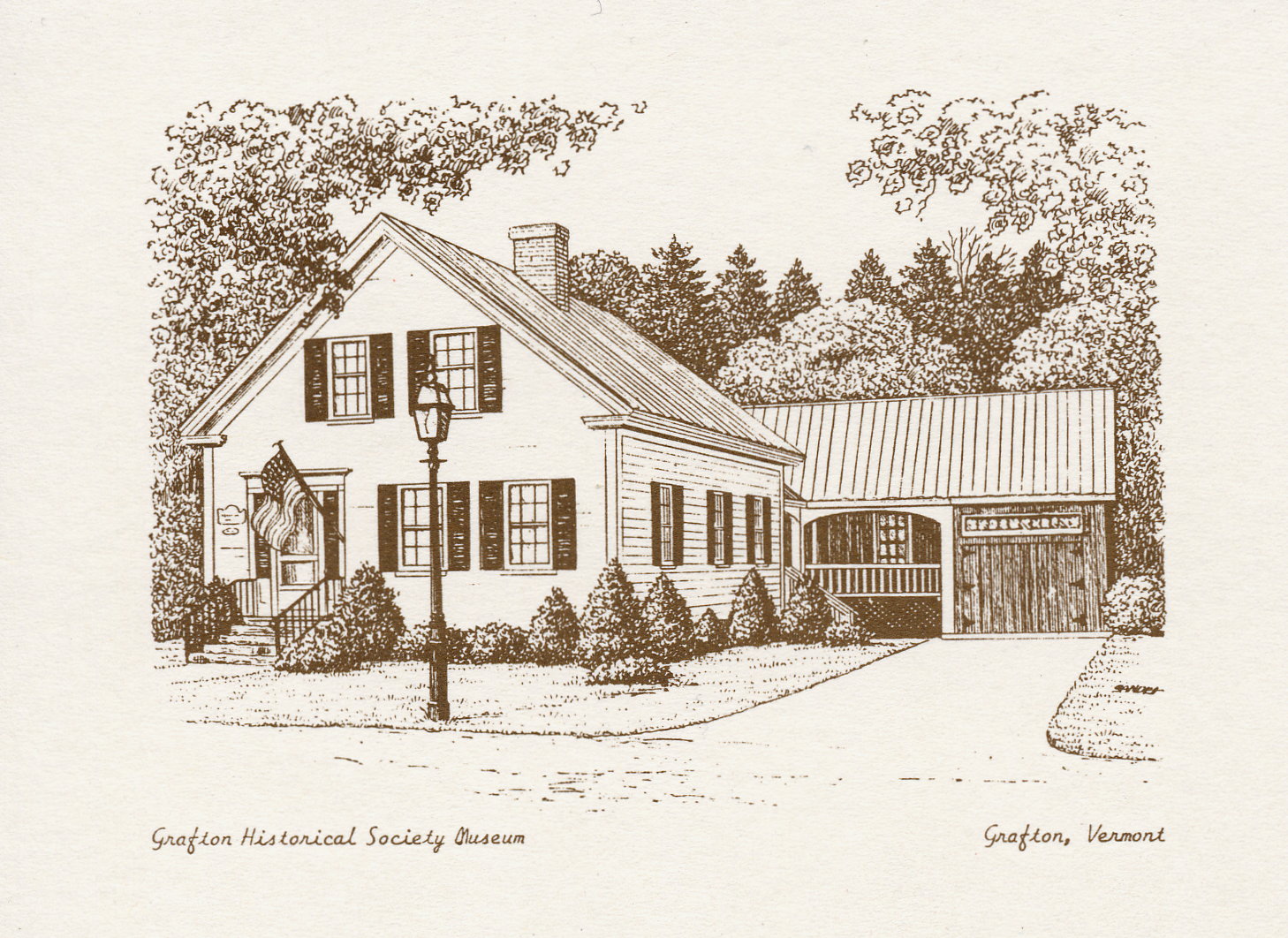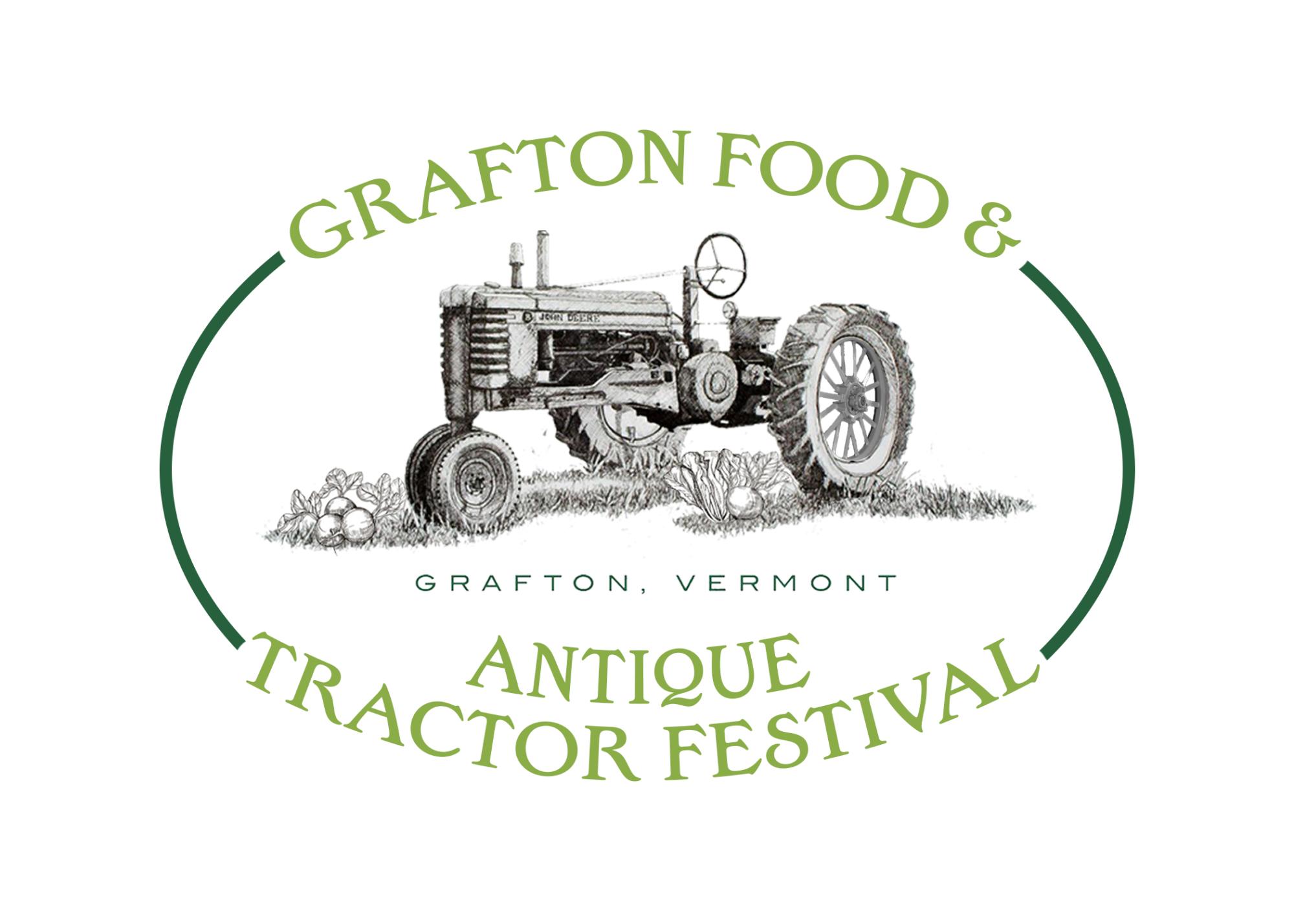 Our Fall Sale and Tractor Show plans will include a bigger and better event on Labor Day weekend. This is the first year we will be collaborating with The Grafton Inn on our annual food and tractor show which will be held on September 3rd. This festival will have antique tractors on display, live music through-out the day, food, adult bevarages and craft/food vendors. Please consider joining us for this great event. We hope this will be a great day for people, young and old. More info on Events page.